Jason Molesky writes about American literature and the environmental humanities at Princeton University.
Born
Princeton, West Virginia
hometown
Scenery Hill, Pennsylvania
current Residence
Lawrenceville, New Jersey
Jason's research and teaching span all periods of American literature, with a focus on twentieth and twenty-first century narratives about fossil energy extraction. His interests include the modern metropolis, immigrant and ethnic literatures, proletarian fiction, disaster and environmental writing, critical race theory, and the relationship between affect, toxicity, and literary form.
As a creative writer working in fiction and nonfiction, Jason takes inspiration from his family's experiences in the coal camps and steel towns of northern Appalachia, including his own previous career as a fourth-generation underground coal miner. His most recent work deals with extreme energy extraction, particularly the cultural, environmental, and public health implications of hydrofracturing (fracking).
Gotham City Well Pad
Scenery Hill, PA
Four Unconventional Natural Gas Wells:
Bruce Wayne A1H, Bruce Wayne A3H
Bruce Wayne A5H, Bruce Wayne B7H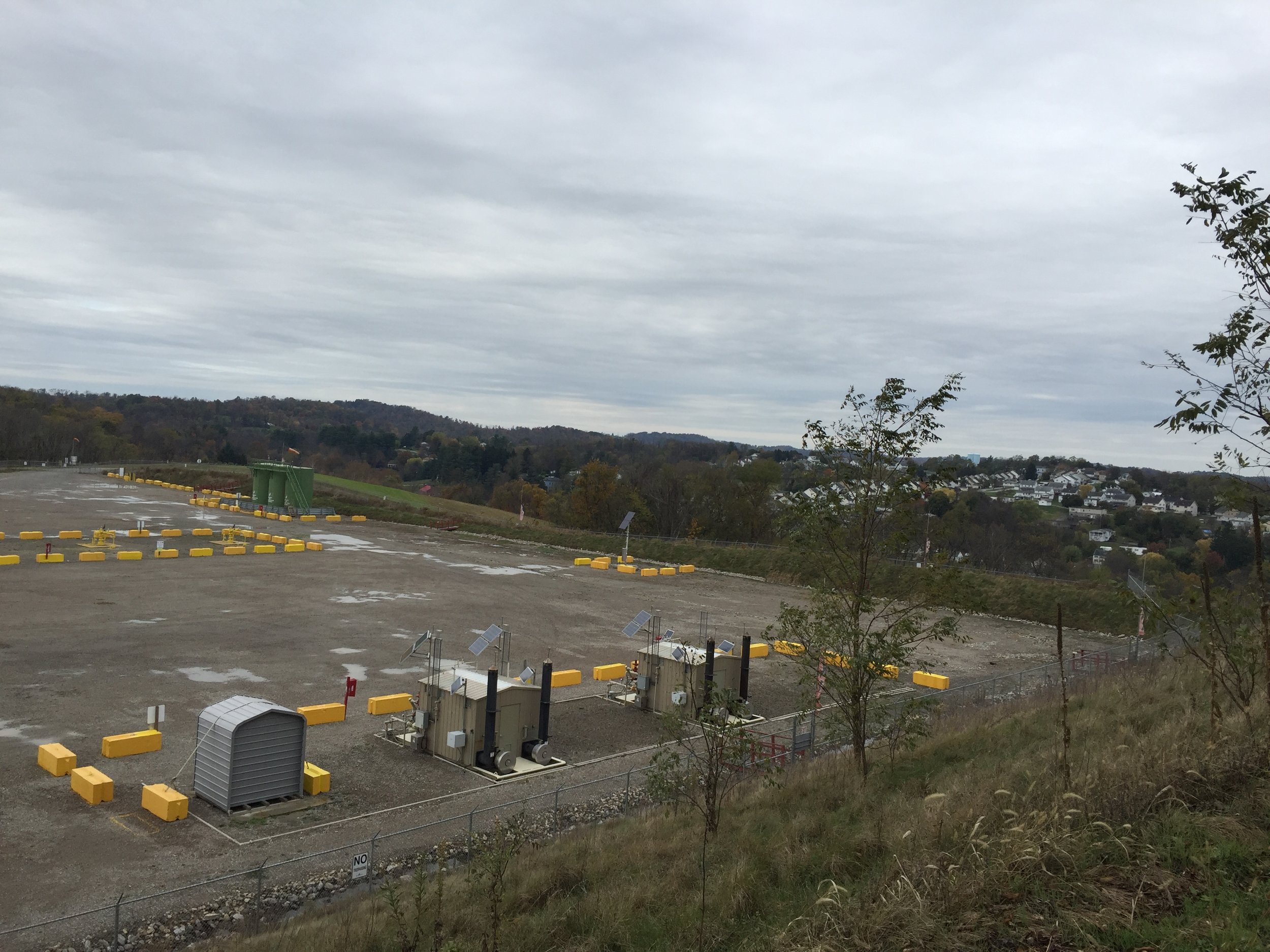 "The only notice my parents received prior to the drilling was a form letter from the state's Department of Environmental Protection (DEP), an agency whose acronym, many residents joke, may as well stand for "Drill Everywhere, Please." The process itself was a two-month delirium of noise and light, pollution and heavy trucks. While television ads cast the company as a "good neighbor," fine, chemically-laced sand wafted over the yard along with a sea of diesel smoke, giving my father headaches and nosebleeds. The morning he crossed the road to ask about noise mitigation, the foreman offered to have him arrested."
      READ MORE
Donora, PA 1942
(Photo by U.S. Dept. of War)
Freshly charged, the zinc smelting furnaces filled the valley with smoke, destroying every living thing on the hills. In the town's streets children played, in its dreadful little houses men and women ate and slept, made love and died, perpetually enveloped in smoke.
- Thomas Bell, Out of This Furnace (1941)